Are you looking to rent a car at the airport ? As people travel today, most prefer to hire a vehicle for enhanced convenience as they move from one place to another. Besides the convenience, it is often cheaper than shipping your car. While it is a worthwhile venture, there are a few things you need to know before you hire a car at the airport. Here are a few things you must know before renting a car at the airport.
Look At the Prices
You need to know what vehicles are available first before looking at the prices. There is always a difference between renting a larger or smaller vehicle. The lower costs are usually seen in the small vehicles or those that already have their insurance and tax obligations covered. But Is it cheaper to rent a car at the airport or away from the airport ?
Renting a car at the airport can be convenient. However, there are long queues and security issues on top of other fees that you need to consider before choosing a provider. Most companies have particular terms and conditions you must fulfil depending on where you want the vehicle delivered.
There are also many elements that you need to check out when renting a car away from the airport, such as pricing, the safety of the area and the availability of additional services. If you choose to rent it away from the airport, you will need to plan with the hiring company on where you want it. Before deciding where you want it, you must confirm with the company regarding the pricing.
Check the Car's Insurance Policy
You must check the car's insurance policy that you want to rent in good time. In addition to ensuring safety, there are times when damages or theft could occur. Often, courtesy cars are rented by people on long trips, and they want to make sure they have a car they can rely on while travelling.
The best way to do this is by knowing if their car has comprehensive coverage or liability cover only (which means it will cover them but not the other party). If you know the answer ahead of time, you can make an informed decision. You could also consider buying extra collision coverage for your vehicle if it has a full-coverage policy. The rental company's insurance will have conditions affecting your driving experience.
Check the Size of the Vehicle You Will Be Renting
Most companies allow for vehicles which range from smaller than one tonne to one and a half tonnes. The companies usually determine their needs first, then later choose from their stock. Depending on different factors such as your safety, comfort and travel style, the size of the vehicle you will be renting can affect your decision.
Some families prefer that their cars are bigger to carry more items or toys for the kids. You need to know what size you desire depending on whoever you travel with.
Read the Company Reviews Beforehand
It is always good to know that a company has positive reviews for their service before going to the rental agency. Of course, you can never be sure of the quality of services of a renting agency, but if the reviews are favourable, you can trust them. Today, most people look through the internet for reviews before purchasing anything.
By reading the reviews, you get insights into how they operate and handle their clients. You can comfortably make an informed decision. If you have friends who've travelled to your destination and hired cars, you can always talk to them and get recommendations on the best car rental companies around. You can trust them.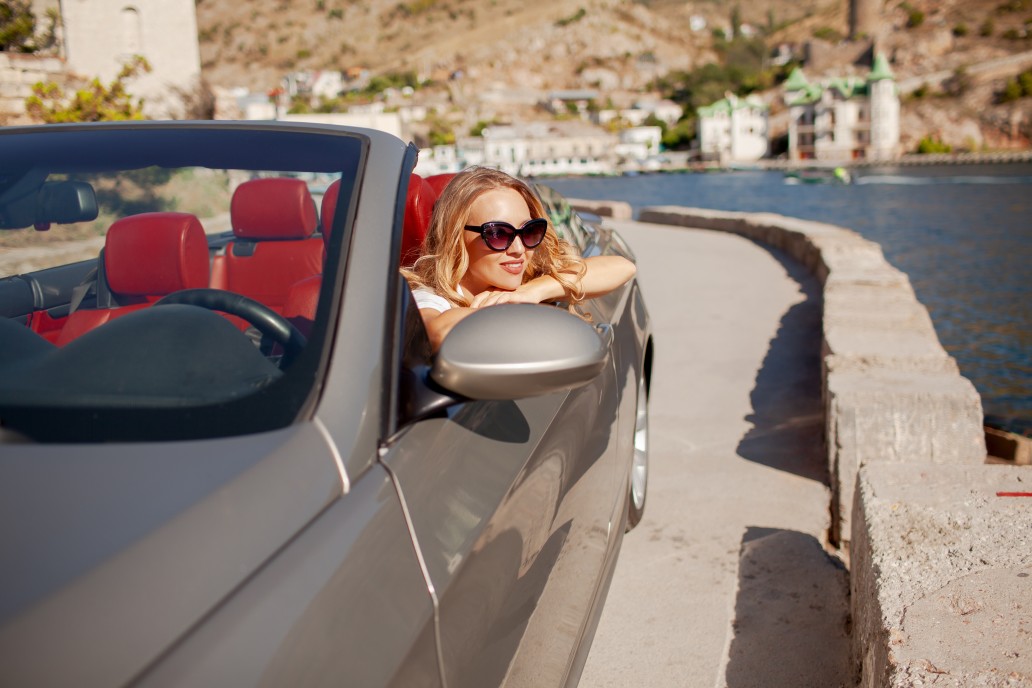 Check Discounts and Availability Rates
Even if you have researched online and know the best car rental companies in your city and region, you can still manage to save money on your travel by looking at the availability rates and discounts. As a rule, many companies offer discounts on certain year dates or during particular seasons.
Check what is offered during your required time at the destination and plan accordingly. Car rental discounts do not apply to everyone, so make sure you compare this feature among different companies to get the one that offers the best options for your travel needs.
Understand the Available Payment Methods
There are different methods of payment you can use to pay for your rental car. You can choose between cash, credit cards and bank transfers. Most companies accept cash payments, but some restrict their payments to credit cards.
If you know ahead of time which company accepts which payment method, you can save money and pay online with the help of a credit card. You must also know whether the selected company accepts online bookings. Online booking offers are another way to get cheap car rentals besides paying with a credit card.
Conclusion
Finding the best car rental service doesn't have to be daunting. By knowing your needs and the companies available in your area, you can choose the best car rental for your travel. Pay attention to these features and make the difference between a good and the best car rental experience.